Register Now for January 2023
***Please take note as of January 2023 Thursday 5:30pm Yoga Class will now Start at 6pm. Click the option buttons below for class info & pkgs.
Audra teaches Workshops, Special Series & Classes off site on a regular basis if you are interested in hosting one, contact her directly.
If you are new to Yoga start with a Beginner/Level 1 or All levels class. Drop In Class 17.00 plus hst. Please arrive 15 min prior to start.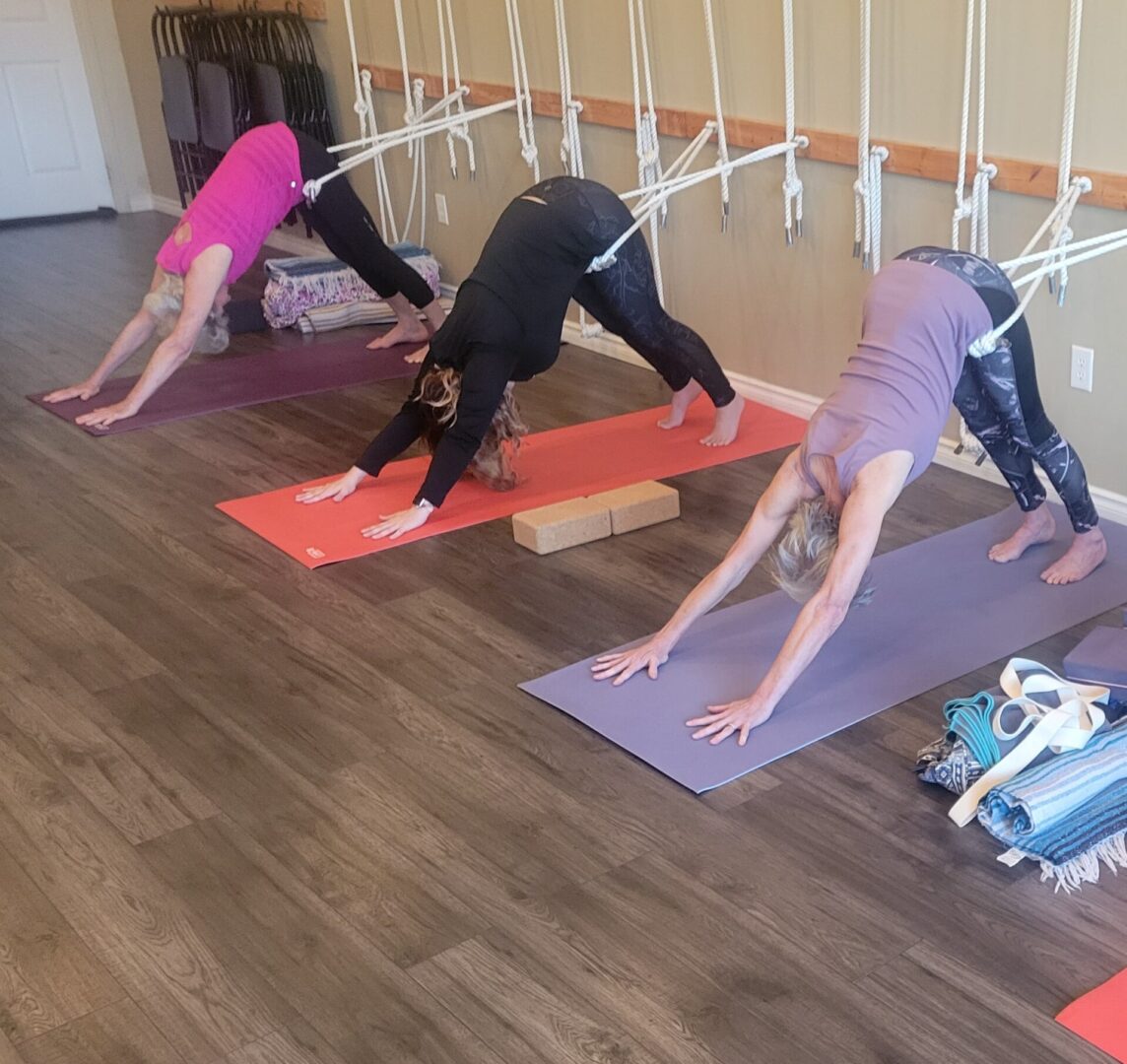 This is a 5 part Series that will be exploring the rich and vast practices of Hatha Yoga that focus on Prana, Bandhas, Kriyas, Cakras and Nadis, combined with a physical Embodied practice utilizing Yoga wall Ropes to improve strength, stability, flexibility, spinal elongation helping to reduce the action of gravity on the body, core…
9:30am – 10:45am Gentle/Beginner Yoga
6:30pm – 7:45pm Level 1/ Beginner Yoga
9:30am– 10:45am (Private Group Class)
2:00pm – 3:15pm (Private Group Class)
6:30pm – 7:45pm Yoga Experienced
Workshop Wednesdays. This Day/Evening is dedicated to Specialized Workshops and Series. (See workshop pg for more info & New Series)
9:30am – 10:45am All Levels Yoga
6:00pm – 7:15pm All Levels Yoga
*6pm to 7:15pm Meditation & Restorative 10 week series Begins Friday January 27 2023
9:30am – 10:45am Yoga Level All Levels/Experienced
SUNDAY:
*Specialized Workshops once a month Please see workshop page for details.